Stained Glass Gallery
We do custom stained glass for residential, commercial, churches and restoration repairs.  We love to work with our customers to design exactly what they have in mind.  Some are very unique request for door, windows, cabinet doors. 
If you see something here you like, you can order it in any color or size.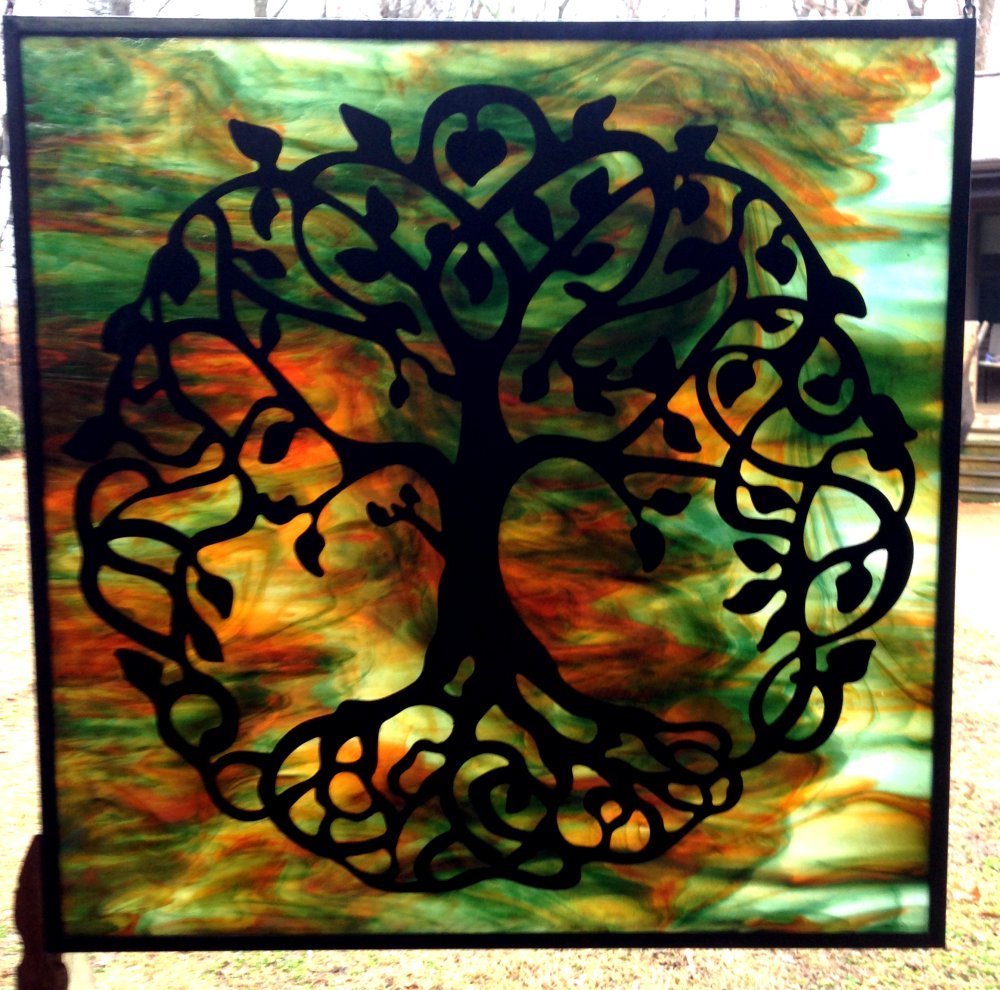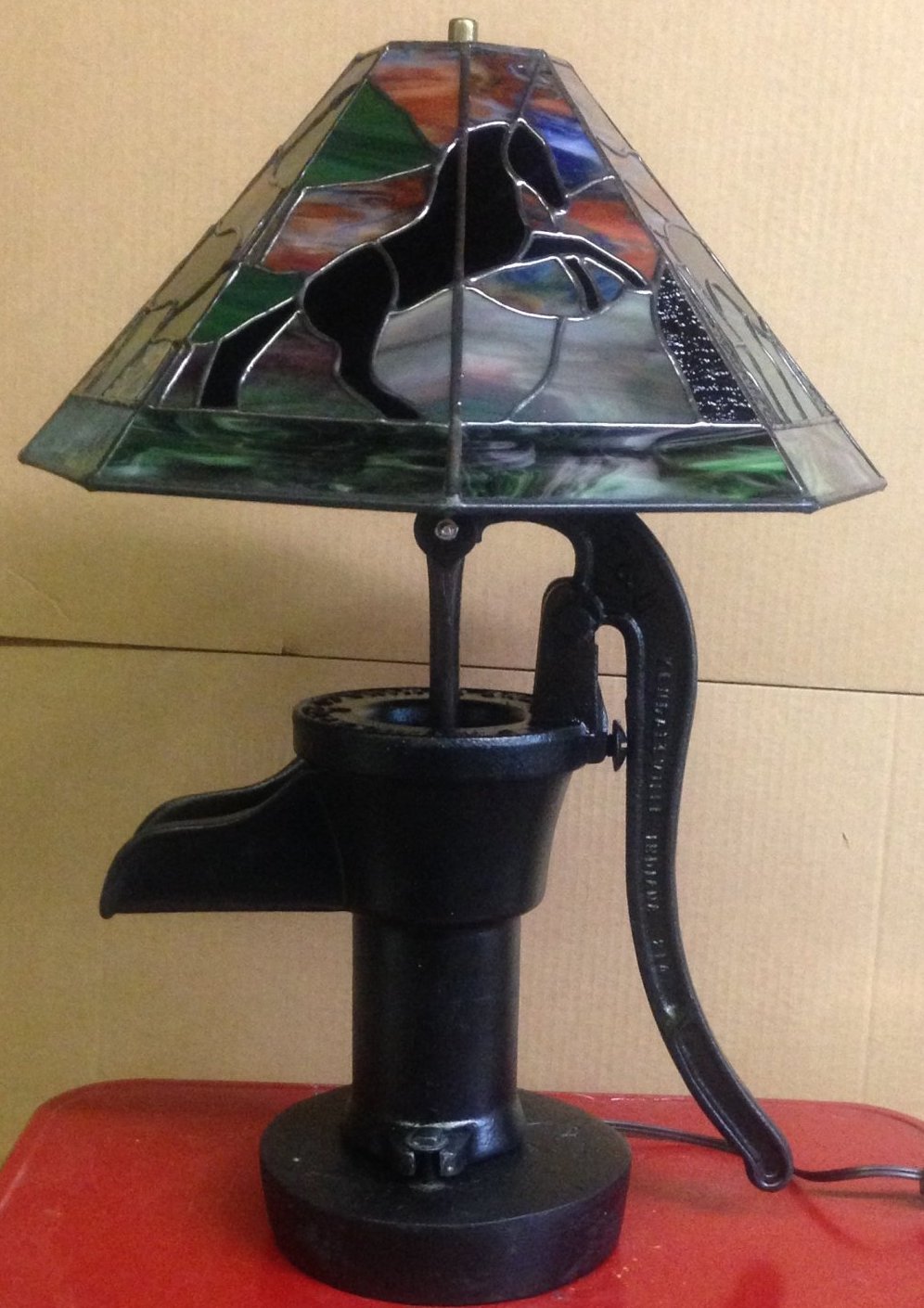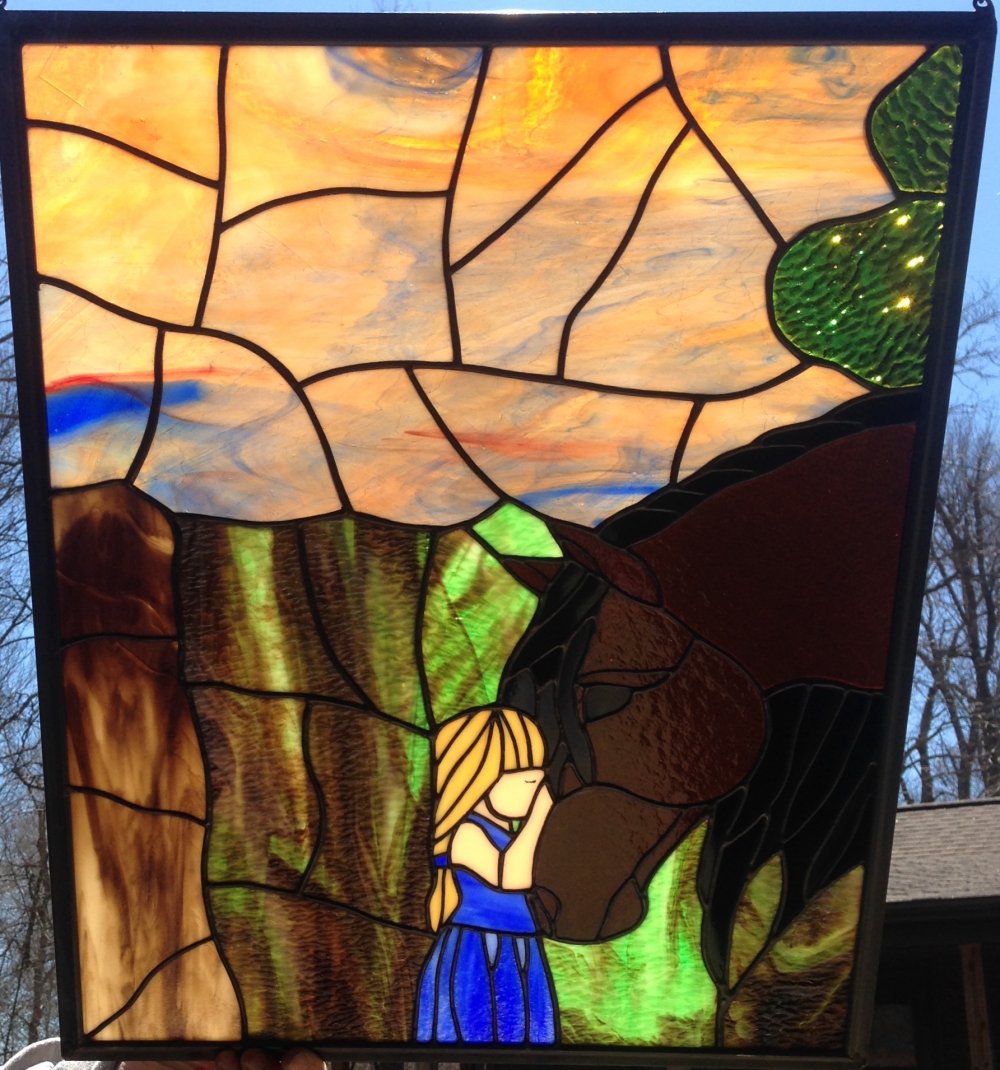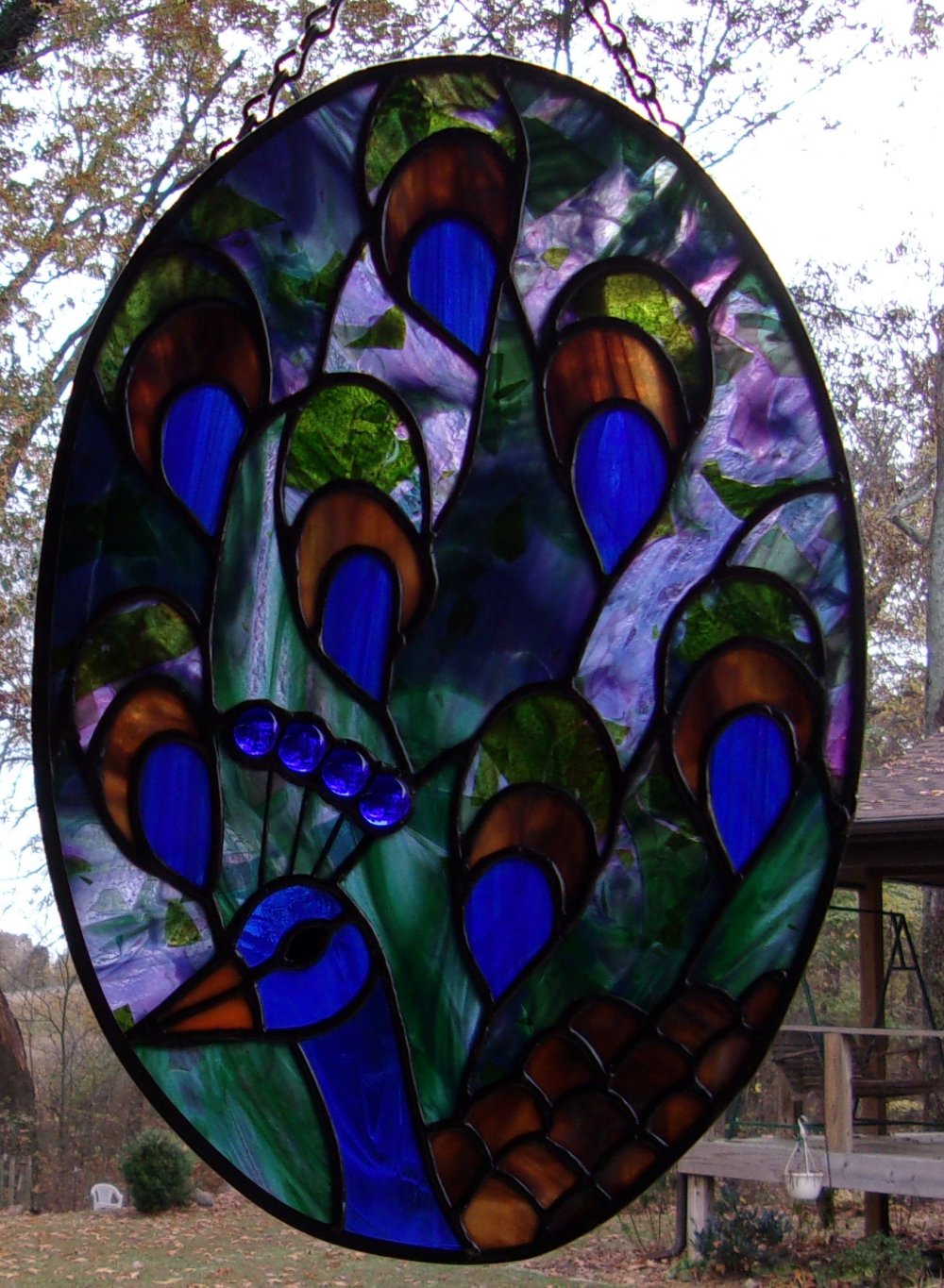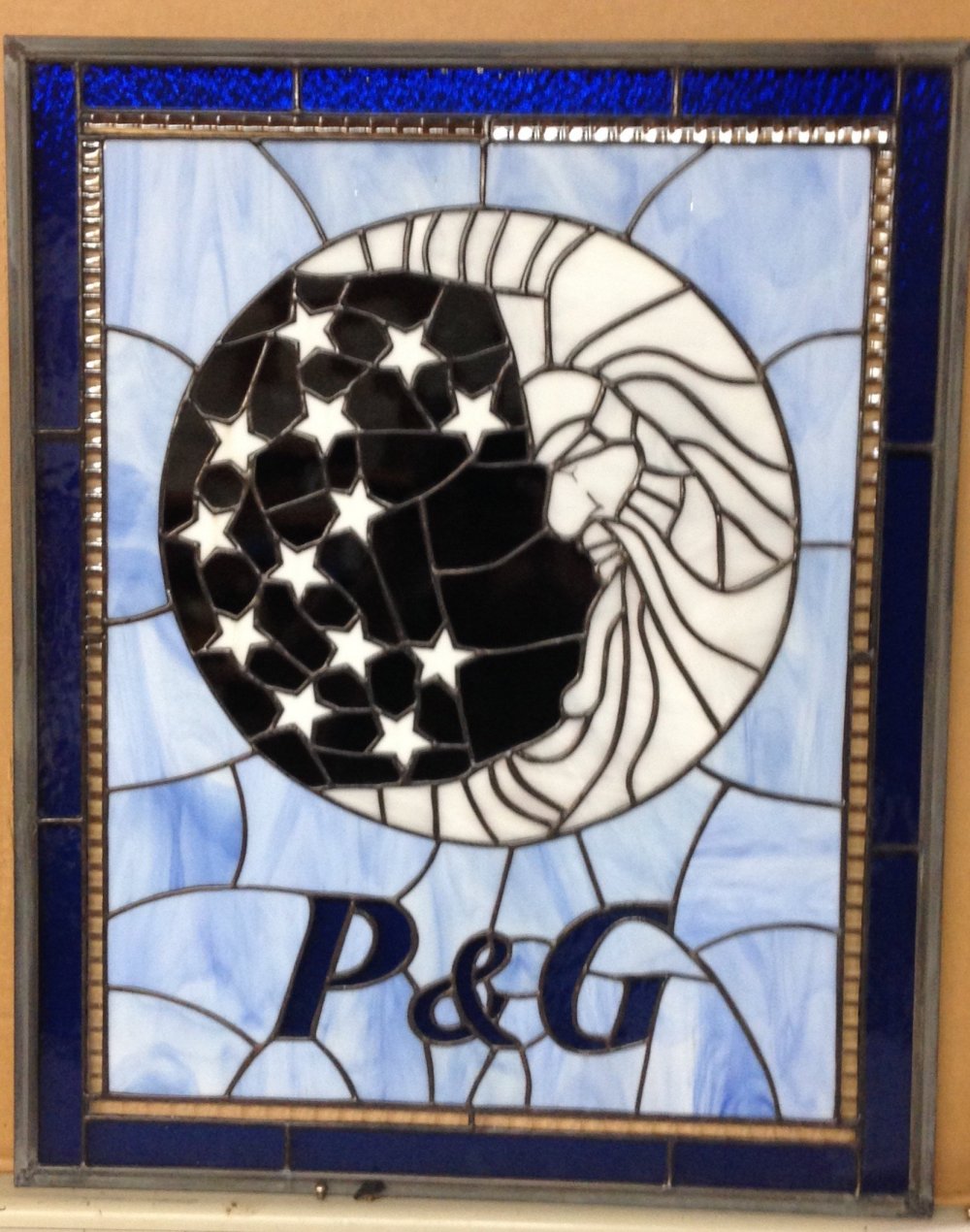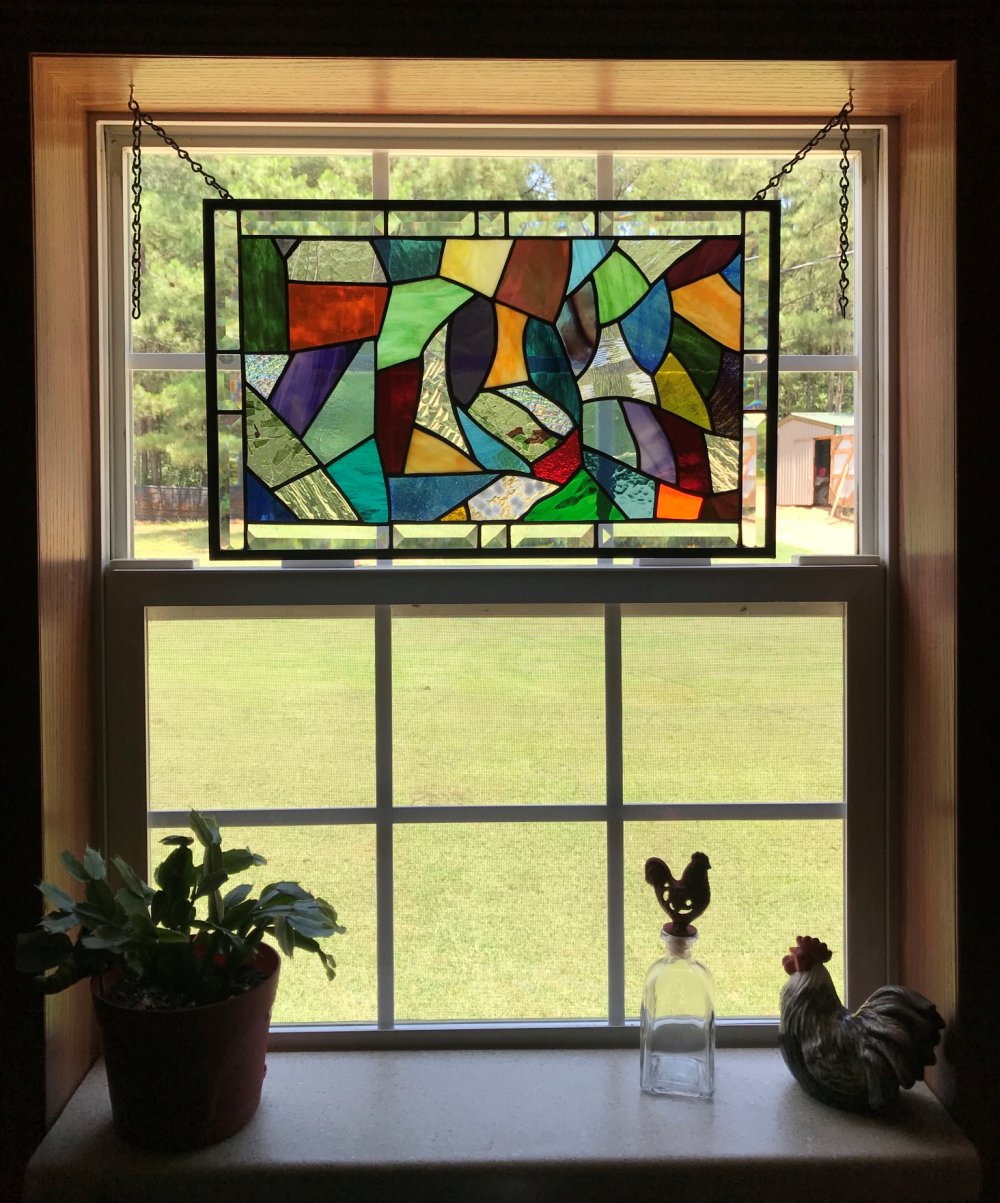 Added Color to kitchen window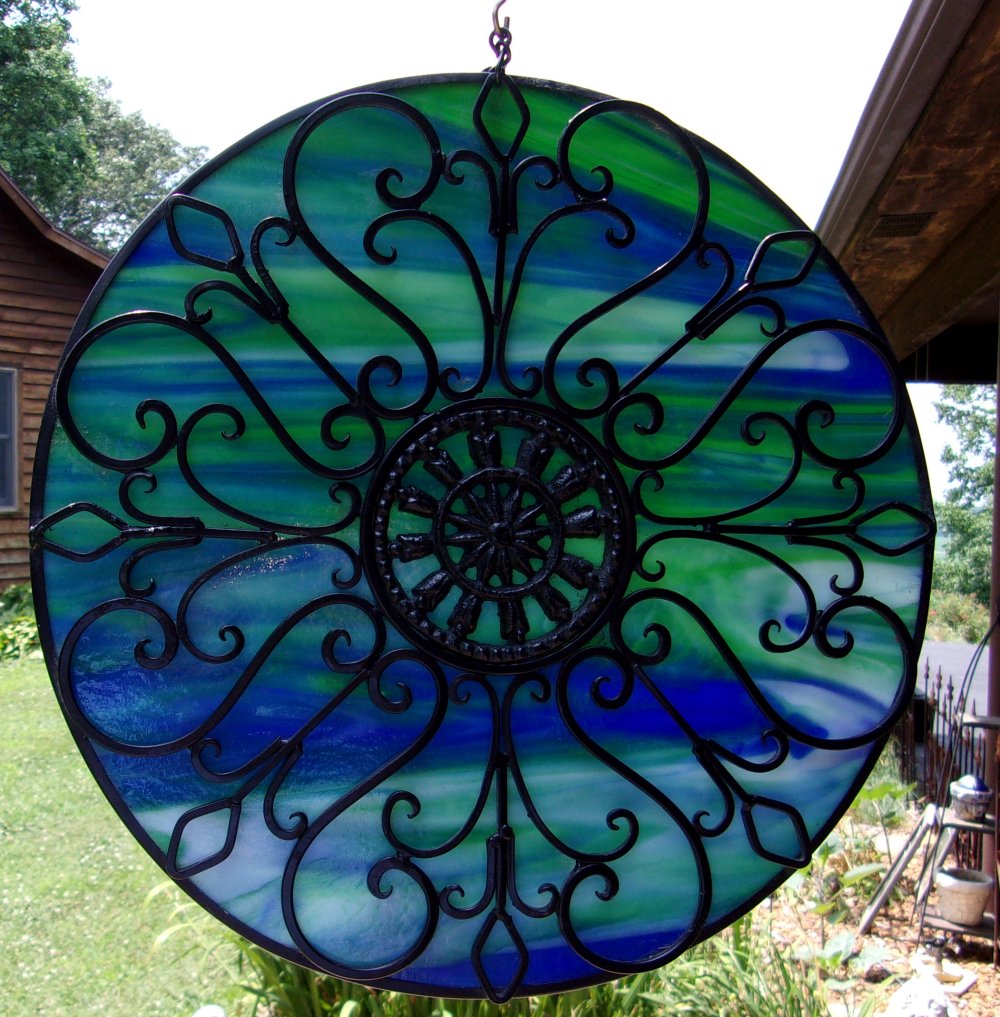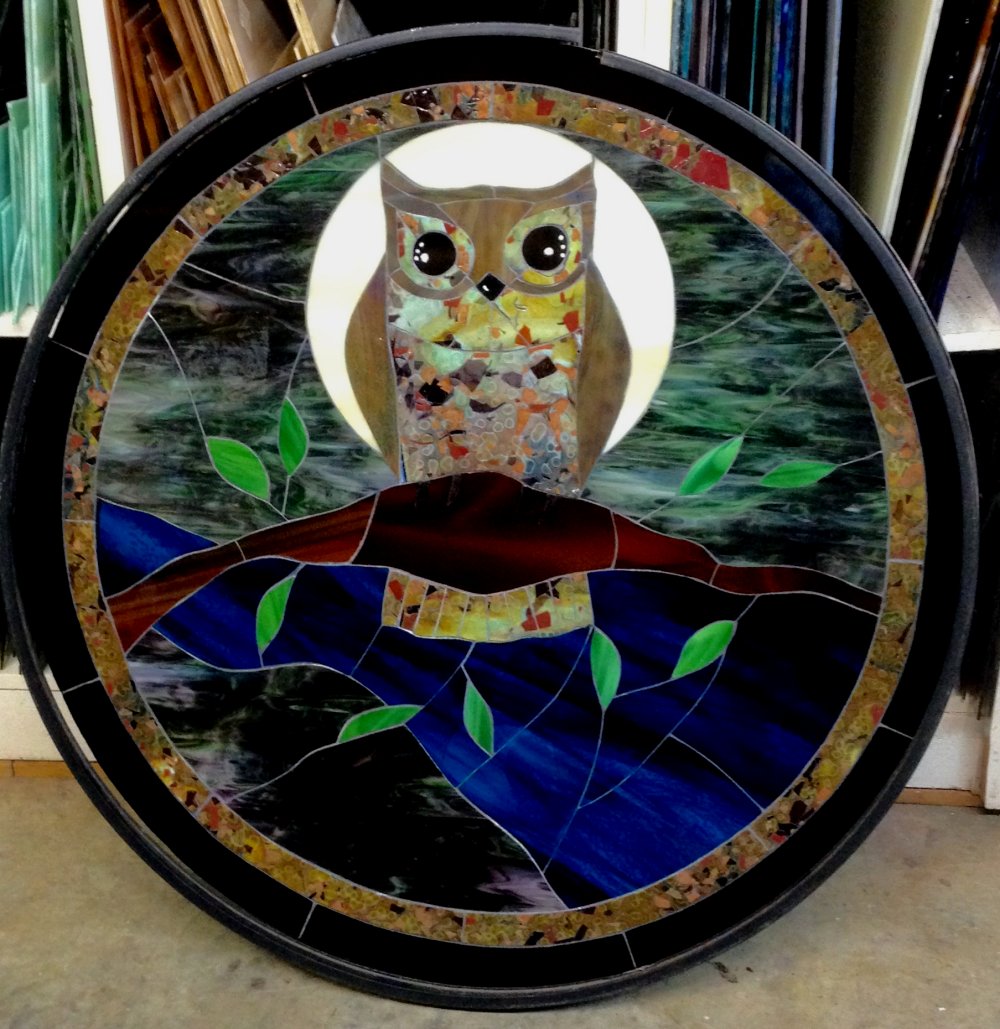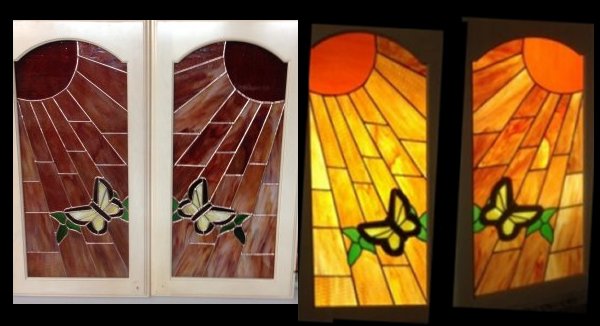 right no light behind cabinet doors
left with light 

top and bottom clusters reused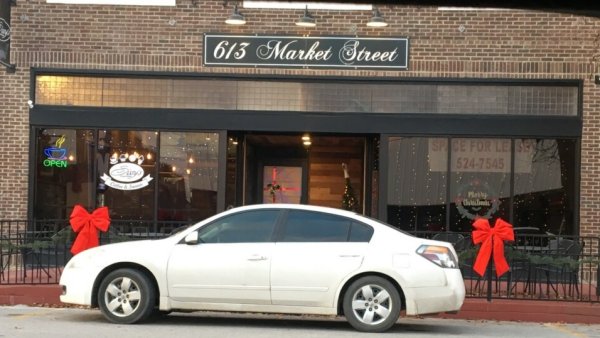 Interesting project
While removing siding during renovation a 30' Frank Lloyd Wright designed glass tile store front was uncovered.  Poor condition. Now completely restore it.  Great history in small town of Metropolis, Illinois.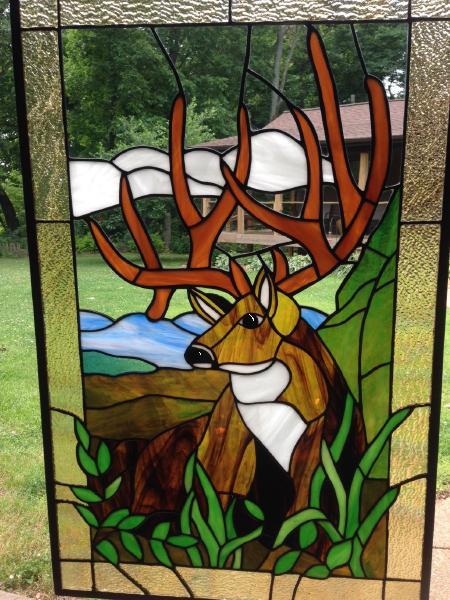 Trophy Hunters Collection

Replaced the gold glass with clear beveled glass.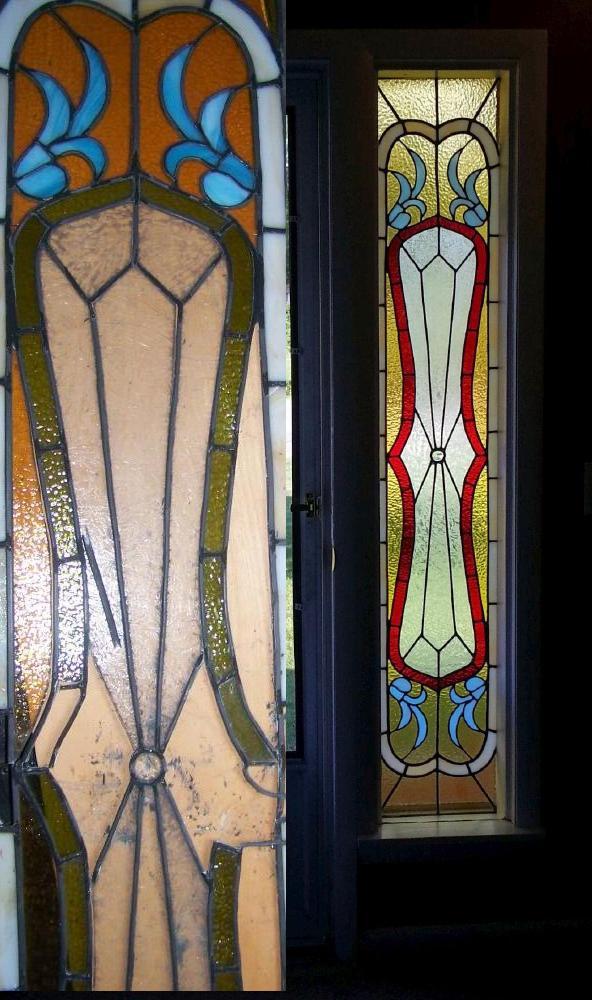 We replaced the center and changed the border to red.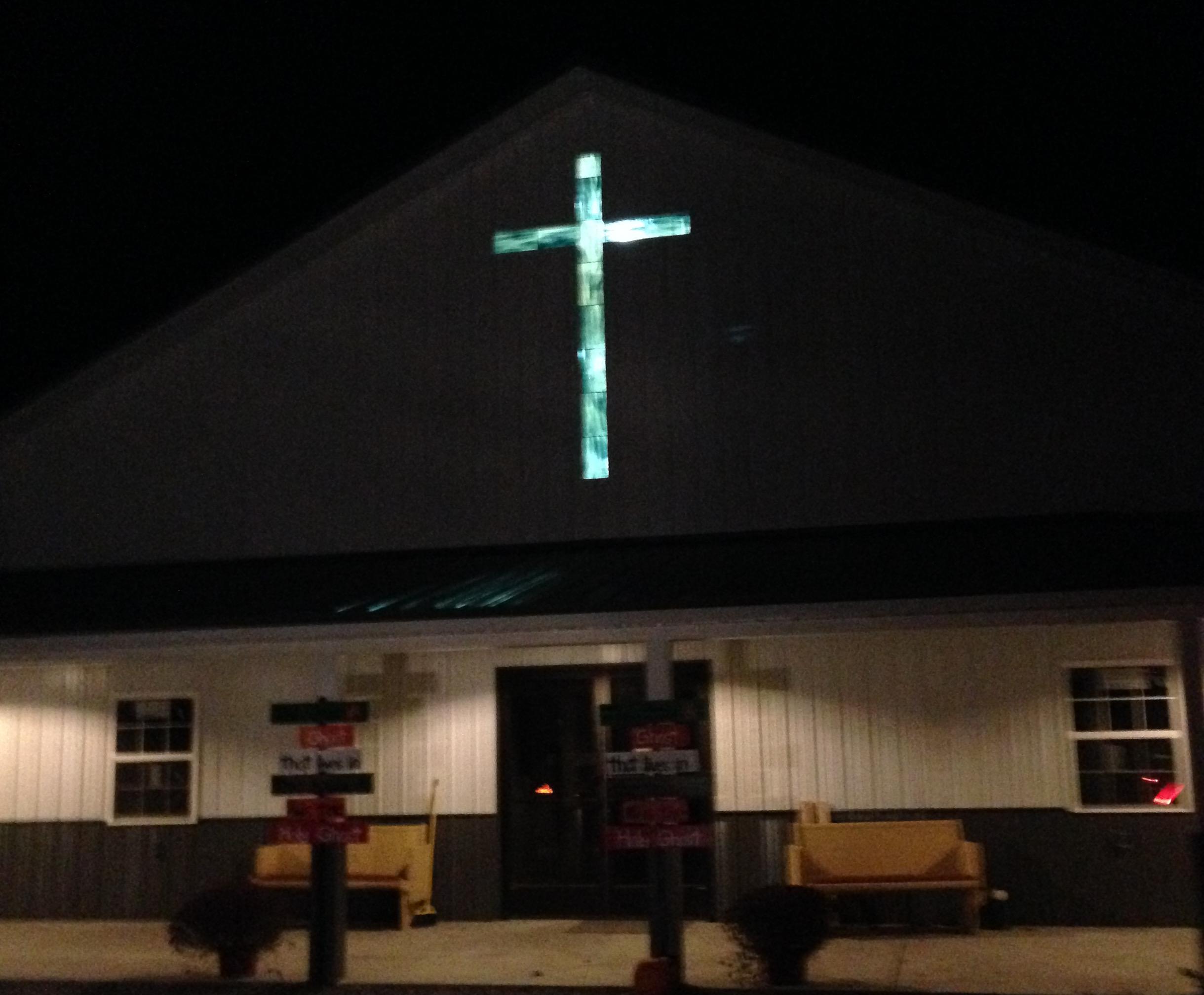 Rose in the Wind Stained Glass window
Oh Sweet Pea Stained Glass Art
Tsunami Wind Bevel Stained Glass Window
Large Stained Glass bay window transom
Stained Glass Lamp
all side different.
Butterfly Welcome Stained Glass
Pink Rose stained glass suncatcher
Yellow Rose of Texas Stained Glass Suncatcher
Hummingbird Lilly Stained glass half door
Beveled Fleur de lis Stained Glass
Painting by Lavern Brown Author of
Grace, Giggles and Gratitude.  Founder of
Women's World.
Right is the stained glass window
made for auction donation.


Pink and Blue Lady stained glass panels Made for Sisters hang facing each other
Lady in Red stained glass window
Marilyn Moore Wine Bottle Stained Glass bottle uncut
Clean Beveled Glass cabinet doors
Black Top Stained Glass Wine bottle. Wine bottle is not cut into
In Memory of Church Stained Glass Window
Wine bottle from Purple Toad bottle has not been cut into
New Orleans Jazz Man Stained Glass
Periwinkle wine bottle stained glass with vines
Duck on lake sunset stained glass panel
Purple Rose bevels stained glass
plum crazy bevels stained glass window
Abstract beveled shapes geometric stained glass panel
Abstract hummingbird quilt block stained glass window
Patch Work beveled stained glass
Beautiful Fruit Bowl oval Stained Glass
3D Glass Wing Stained Glass
Huge stained glass bathroom window vintage pattern
Relax wine bottle stained glass bottle wedding gift
Huge Dormer Window stained glass vintage pattern
Fancy Cat twisted glass frame
Descending dove church full door stained glass
Blooming Dog Wood Stained Glass Bathroom long
Sky Blue Beveled stained glass
Roses and wedding bands tombstone stained glass enclosed 
Beach Wine bottle Relax Stained Glass
retirement gift

Relax  in the Sun wine bottle
Huge Parlor Stained Glass Window
Bitch Wine Bottle for special occasion
Stained Glass Christmas Present Client like red purple
Santa Claus Stained Glass Hanger Suncatcher
Schedule a Visit
Call or email to visit our studio and order your dream window or door.